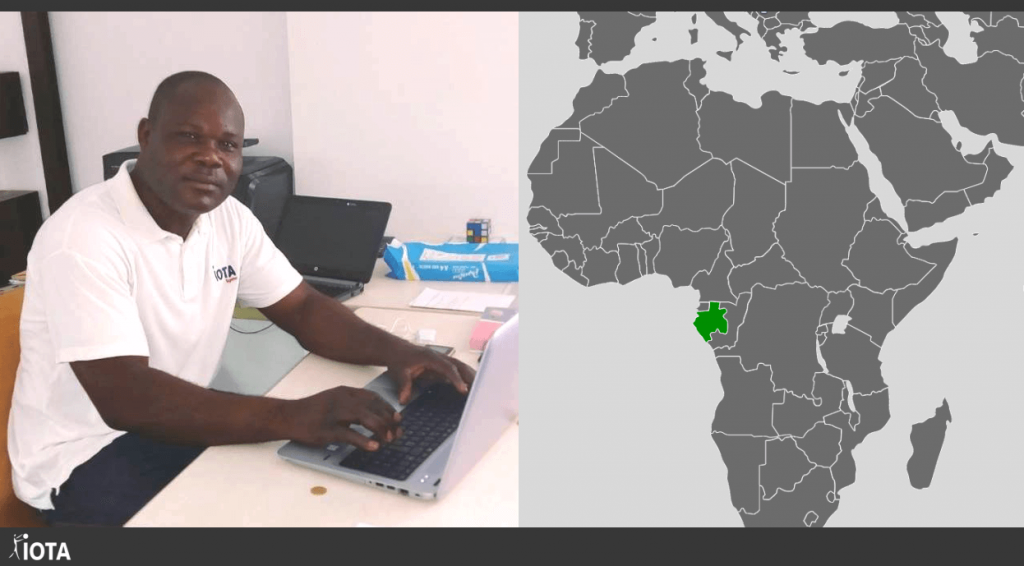 Since 2013, Brice joined IOTA Gabon as a logistics officer. On a daily basis, he works for the satisfaction of our clients and consultants. Discover his interview:
Tell us about your career path?
After obtaining a Master's degree in Economics in Libreville, Gabon, I passed the entrance examination for the Ecole Normale Supérieure as a student teacher. Due to lack of opportunity in the public sector, I headed towards the private sector.
I started working in a company specializing in seismic studies and geological prospecting for the oil industry. Thereafter, I evolved in a Public Works and Civil Engineering company.
In 2013, after hearing about a company in full expansion in Gabon, offering great career prospects, I joined IOTA Group as Logistics Officer.
What does your job at IOTA Group entail?
As a logistics officer, I help make life easier for our local and expatriate consultants, who are planning projects in Gabon.
My role is to welcome new employees, but also to manage the administrative obligations (VISA) and legal (taxes).
I also help to prepare the expatriation of our consultants (medical visits, communicate information about Gabon to the employee and his family, cash supply for the first days on the spot), and remains at the disposal of the latter during transfers and emergencies. My function is transversal to the other services.
I consider myself a real ambassador for the IOTA Gabon brand, because I am the first contact during the visits of our customers and our consultants.
Why did you choose to join IOTA Group?
I like working at IOTA Group because this company asks me to be rigorous, empathic, available, but especially to listen to the women and men with whom we work. I like this permanent human contact with local and expatriate consultants.
Regarding the team, it's a chance to be able to work alongside professionals just as rigorous, dynamic and efficient! The atmosphere at IOTA Gabon is caring and professional!
As a "showcase" of the company, I have a great freedom of action and my management give me full confidence. This is my main motivation to persevere in this company !
Would you like to know more about our services and support? Contact us!
Would you also like to work at IOTA Group? Apply now on our career website!