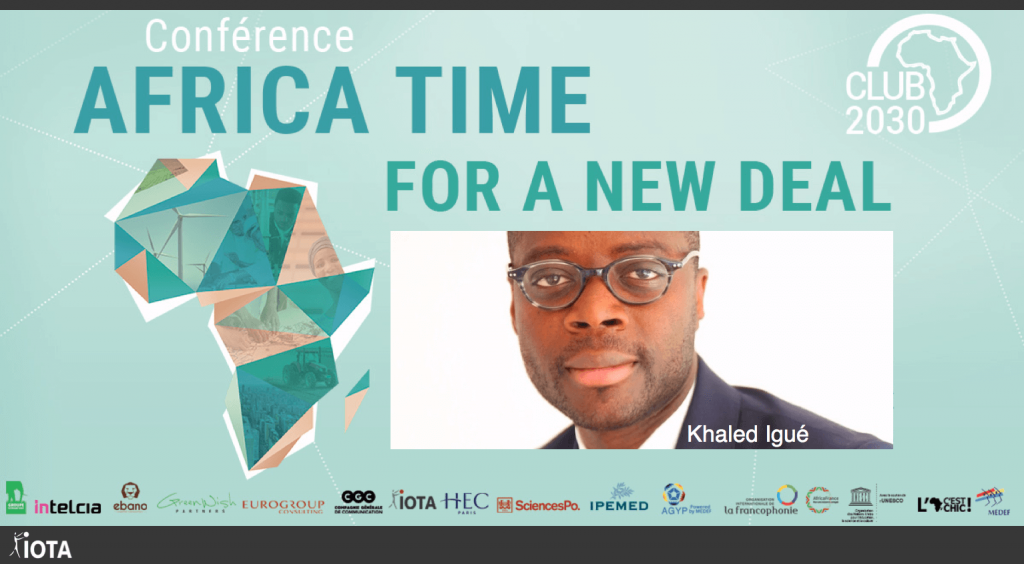 Each year, the Davos World Economic Forumfeatures business managers, businessmen, innovators, artists and thinkers who will be the international elite of tomorrow.
The title contenders are selected and handpicked on the basis of their professional successes, their competence in their activity, as well as their altruistic commitment.
The nomination of the founder of the "Club 2030 Afrique" ​​is therefore a prestigious reward for the work accomplished and a deserved encouragement to continue its commitment to the development of the African continent.
Like Thierry Cusin, IOTA Group's CEO, Khaled Igué believes in "Local Content". That is the training and transfer of skills for the inhabitants of the countries where internationals companies like ours, settles. Indeed, major international projects related to energy and the environment represent a great opportunity to highlight this vision.
Both are convinced that success will be achieved through a beneficial partnership between public institutions, international companies, and national actors.
For these reasons, IOTA Group is a faithful support for this Think Tank, which mobilizes the knowledge and skills of their associated experts, organizes meetings, broadcast ideas, shares information and works in partnership with stakeholders in the field to support the decision-making processes that will shape the Africa of tomorrow as of today.
The President of Club 2030 Afrique, enters the privileged circle of "Young Global Leaders" and is ranked as one of the most remarkable personalities of Africa.
We present our congratulations to Khaled and his team for this nomination, and we are proud to support the adventure of the Think Tank "Club 2030 Afrique" ​​since its launch.
For more information about the Think Tank "Club 2030 Afrique", visit the website.
Discover our services and our "Local Content" realization, contact us.